ReadonlyREST security settings editor just shows "loading…"
Issue:
If I open the ReadonlyREST security settings editor within Kibana, then I get a message "No settings in index -Loaded from readonlyrest.yml", but on the editor itself, it only shows "Loading…" forever. Over the browser debugger, I can see that my initial settings from the readonlyrest.yml has been loaded and returned by JSON.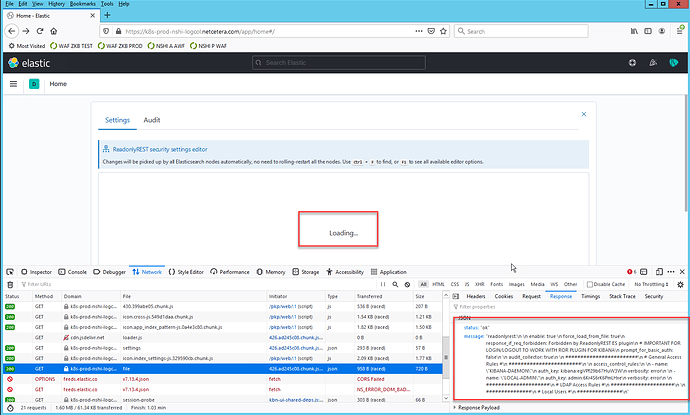 Software versions:
ELK / Kibana: 7.13.4
ReadonlyREST: readonlyrest-1.35.1_es7.13.4.zip / readonlyrest_kbn_enterprise-1.35.1_es7.13.4.zip
Does somebody faced the same issue? And how can I solve this issue?
Thanks for any kind of hint.