I am running a trial version of ROR Enterprise and most things seem to work really great. However I cannot get canvas to work. First it takes a long time to load the list of workbooks. When opening a workbook it never finishes loading. Network requests keep beeing sent and getting http 101 and 200, but the page never finishes to load.
Screenshot: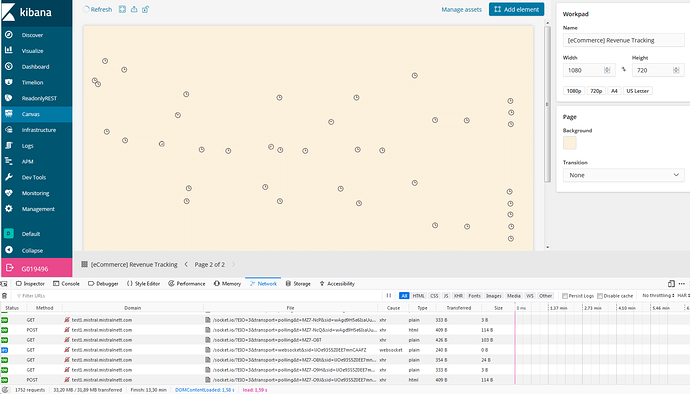 Canvas is one of out main uses of kibana so we it is very important that we get it working if we are to go for ROR as our security solution.
Does anyone have canvas working with ROR enterprise?