Hello,
i have some issue related to the use of Kibana 8.5.2, Security section (SIEM), and RoR 1.45.1.
to place the topic, the security section of kibana contains SIEM stuff
Elastic Security overview | Kibana Guide [8.5] | Elastic
with my current installations (test on linux, and also on windows) , i meet an error message when i try to use any of link of this section (dashboard, cases etc etc)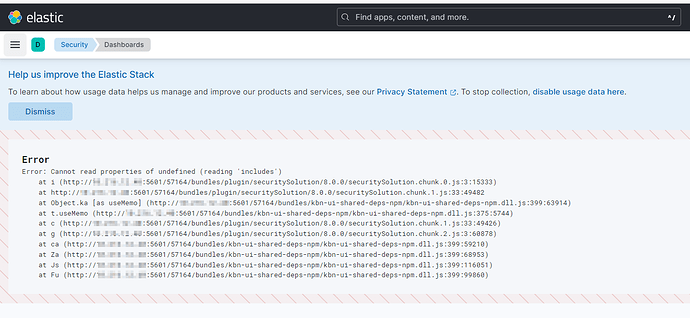 Any hints, or someone else met this issue ?
I have to precise that with RoR pluging at false in elasticsearch, and completely uninstalled on kibana, the result is the same.
May it be related to the elasticsearch.yml setting xpack.security.enabled: false ?
another point to precise : in kibana.yml the setting xpack.security.enabled: false is not supported (rejected when starting kibana, deprecated)
Did i miss something ?
kr
Fred