Hello,
I'm currently working on a stack in v7.17.0 with RoR 1.38.0 both installed on kib and ES.
I'm using the free version.
I have trouble with the managing of spaces in kibana. It seems I can't hide features for the default space (default) but if I create another space, then this is working as intended.
I've tried on a stack without RoR and the issue wasn't there.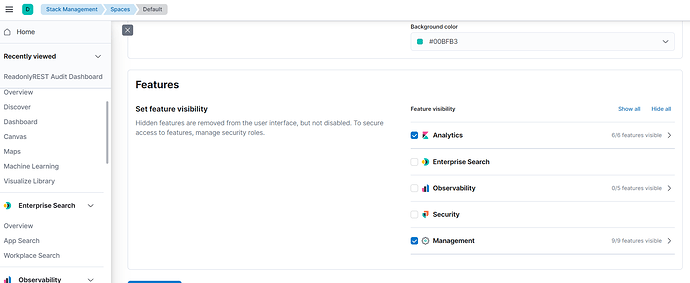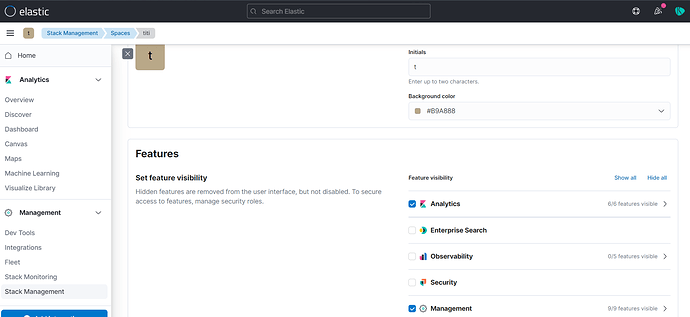 Is this an intended limitation ? Am I doing something wrong on my side ?