Hello,
Since we updated the elastic stack to 7.12.1 with the RoR 1.30.1 plugin, the kibana import / export module no longer works.
We systematically encounter this error below. It doesn't matter how many objects are imported and the source version of kibana.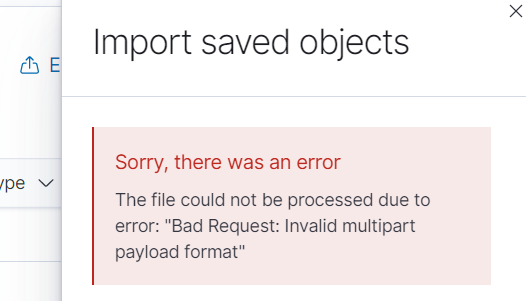 Only solution for us is to rollback to es: 7.8.1 ror: 1.28.2.
We tested an elastic 7.12.1 stack without RoR plugin the import / export works normally.