Dear ReadonlyREST users,
We recently shipped a new feature: user impersonation, and we would love to hear your opinion to know your opinion about it!
How does it work?
As an admin, you are able to:
Create a temporary ACL using the "Test settings" tab. It's possible to copy over the current settings with a specific button.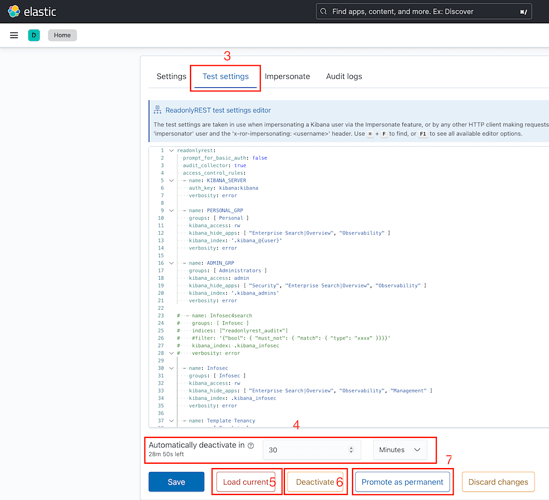 See everything works as intended in the test settings by impersonating a Kibana user (including from LDAP, or other external systems thanks to the GUI-configurable mock connectors)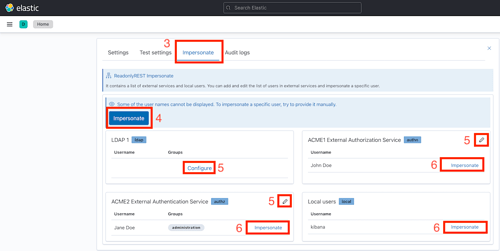 Exit impersonation, make other tweaks, or promote the test ACL to production with one button.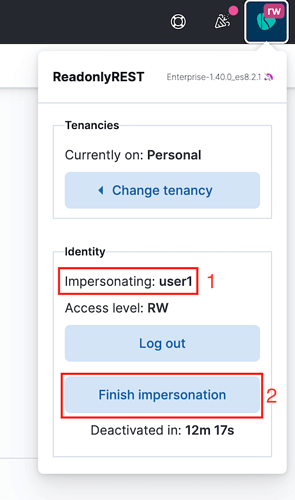 Caveats
Impersonation requires valid test settings to be saved first, but in this version, test settings are being saved locally to one Elasticsearch node (as opposed to being saved to an index like production settings).
This means that this feature at the moment will work only if Kibana is configured to connect to a single ES cluster. Next ROR versions will address this issue.
---
Have you tried impersonation yet?
Was it easy to understand how to use it?
Have you tried it yet?
What would you change?
Does it work as you expected?
Let us know your impressions below!
BR,
The ReadonlyREST team